If houses are like spouses, a neighborhood is like the extended family. But while you can have a good marriage and still dread holidays with the in-laws, you'll never love a house if you don't like your neighborhood. When you're trying to find the best places to live, choosing a neighborhood is almost as critical as choosing a house or apartment. It needs to be safe with low crime rates, affordable and provide you with everything that you need.
Although the Southern Maryland area remains primarily rural, you have choices between small towns such as North Beach or Chesapeake Beach in Calvert County, or large-lot developments scattered throughout the three Counties. And of course, there are numerous waterfront communities; each with its own charm. Proximity to the D.C. metro area is key for many home buyers since many commute.
Begin by Asking the Right Questions
Talk to your spouse/partner about what the most important features of a neighborhood are. What makes a neighborhood special? Do you prefer:
Quiet streets or a busier, active area?

Walking to amenities?

Trees and parks?

Close proximity to shopping and restaurants?

Older neighborhood or a newer development?

Tight-knit community or anonymity?


Here are some things to consider when answering those questions:
Schools: Do you have children or are you planning to have children anytime soon? Parents know that the first thing to do when looking at a neighborhood is to research the school system. Even if you're single, living in an area with a much sought-after school system raises your property value. Where school test scores are strong, home prices are high. We make this very easy for you. When viewing a listing on our website, just click on the schools which serve that property and you'll be taken to greatschools.org, where you can learn everything you need to know about that particular school. The nonprofit's ratings are based on academic data such as standardized test scores.
Community Amenities: If you have kids, you'll also want to live close to parks and community centers. Or are you looking for tourist attractions close by? Visit the County's tourism office and/or Parks and Recreation Dept. to
see what attractions are available. Also consider the availability of public facilities. Find the nearest fire and police stations and fire hydrants. Nearby public safety services add to a sense of neighborhood security. Also, a firehouse nearby might mean lower homeowners insurance premiums. Other issues to consider is whether trash pick-up is available, whether the streets are paved and well-maintained, etc.
Type of Home: What type of home do you want? Are you interested in a single-family home or an apartment or townhouse? In Southern Maryland, the type of home you desire will most likely determine the neighborhood you choose, since multi-family homes are generally located close to towns and/or major shopping areas. There are also many homes in this area with 1-3 acres or more of land included.
Your Commute: How far are you willing to commute? Do you plan to drive, walk or take mass transit to work? Do you have a car or would you be willing to get one? While Southern Maryland is not served by rail, there is an excellent commuter bus service available with park and ride lots conveniently located along major highways.
Age of Neighborhood: Do you want to be in a historic neighborhood or a new development? Historic neighborhoods have tons of character, but the homes often require lots of repair work and are governed by community associations with strict standards. Newer developments have more modern features and amenities.
Walkability/Accessibility: Would you like to be within walking distance of shops, restaurants and bars? The "walkability" of a property is important to many prospective buyers. We make this simple for you too. All listings on our website are ranked using walkscore.com and show how that property compares with others. When visiting neighborhoods, ask yourself: Do cars dominate? Or do sidewalks and streets encourage pedestrians and bicyclists? Sidewalks wide enough for outdoor cafes, benches and strolling give a place a neighborly feel.
Whether you wish to be able to walk to nearby businesses or if you're willing to drive, consider what types of businesses are close by, then make sure you note if day-to-day requirements can be met. How close are you to a grocery store, convenient store, cafes and restaurants? If there are bars close-by, how noisy will it be on the weekends? Visualize yourself in the neighborhood. Think of your daily routine. If you can't live without a morning latte, is there a coffee shop nearby? Where will you walk your dog or go jogging? You'll enjoy the neighborhood more if it's easy to do what you like on a daily basis.
What to Look for in Prospective Neighborhoods
Once you've made your list of things you're looking for, start visiting area neighborhoods and consider the following:
Upkeep: Are the houses in your desired neighborhood well-maintained? While visiting a neighborhood, look for activity that shows owners are keeping up or investing in their properties. Improvements like new gutters, painting, re-roofing, gardening and landscaping, replacement windows, and new fences and decks tell you they have pride in their homes.
Look for warning signs: Be on the lookout for signs that the neighborhood is in trouble. Do you see abandoned buildings or vandalism? Are there a lot of "For Sale" signs or rentals? If the community goes downhill, so does your house's value.
Stop and listen: Bird and nature sounds are generally pleasant, but what about noise from the highway, hospital, or nearby clubs and bars? It's not very relaxing to listen to heavy highway traffic wiz by during your morning coffee -- especially not every morning.
Neighborhood Activity: Are people out and about in the neighborhood? Seeing people on sidewalks or children walking to school and playing in parks tells you that they feel safe. An article at Veterans United Network asks: "Are there people sitting on their porches? Walking dogs? Taking their kids on a walk? If residents are willing to get out and walk around the neighborhood, that's a good sign of its vitality and safety."
Safety: Speaking of safety, don't think you know a place if you've only seen it in the middle of a weekday. Return repeatedly, at night and on weekends, to get a realistic picture. Don't buy into a neighborhood without checking its crime statistics. Check local police department websites for statistics or search local newspaper sites.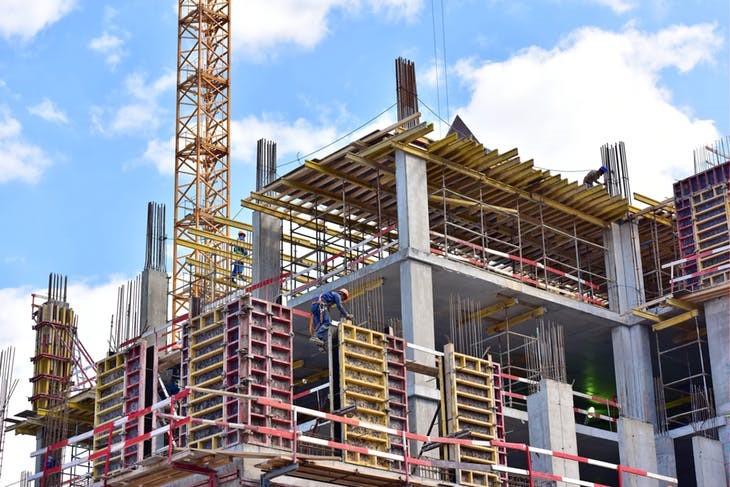 Community Vitality & Growth: Consider the businesses in the area. Upscale chains and independent retailers are signs a neighborhood is well-established or on the way up. These businesses signal a degree of affluence. Also, they've typically done market research to assure themselves the neighborhood is stable and worth the investment.
It is also important to consider how much growth is expected in the area. Check with your local zoning office to see what development is planned for the area. If you love a house that "backs to the woods", determine if those woods may someday be developed with houses or commercial buildings. Future developments change a neighborhood, increase taxes and increase traffic. It's a good idea to investigate the future potential of the neighborhood then decide if that outlook will be suitable to you and your family.
Are there plenty of churches and/or other community organizations active in the area? You don't have to be religious to appreciate that churches, mosques and synagogues are signs of community strength and evidence that residents are connected and invested.
Home Values: In the housing crash of a decade ago, home values held up better in some neighborhoods than others. Ask your real estate agent for neighborhood sales trends. If you're considering a bargain home in a neighborhood of foreclosures, consider whether future home buyers would want this neighborhood when you are ready to sell. Even if you don't care about school quality or how many playgrounds are nearby, the next buyers of your home probably will.
Compiled from: moneytalksnews.com, thespruce.com, and hgtv.com
Call today to speak to one of our Agents, who are local experts that can help you find just the right house in just the right neighborhood.
Robert is the co-founder and Broker at PAX Real Estate in Prince Frederick, Maryland. He brings with him over 30 years experience building successful companies as an entrepreneur and business owner. W....